Property management service
We rent out your property with the assurance of maximum earnings and minimal hassle.
Renting out your house without any hassle?
bnbmanager advertises on channels like airbnb, give you advice on laws & regulations regarding temporarily renting out your home, and takes care of everything from cleaning to check-in.
You can choose between receiving a fixed sum every week or a percentage of the total rental earnings. We take care of you, your place and the guests!
Your ad on over 15 channels
Together with Jacky, we managed to get him a free vacation
Jacky has a modern 3-bedroom appartment in the Westerstraat, in the middle of the Jordaan. His plan was to go on holiday in the spring of 2016, going to South-East Asia for 2,5 months. During this time he called in the help of bnbmanager.
Leonie wanted help with managing her ad and determining a nightly price for her bed&breakfast.
Leonie has been running her bed&breakfast in the heart of Amsterdam for over 10 years. She had enough of the time-consuming job of updating her ad and responding to all guests. bnbmanager now takes care of her bookings and cleaning. Hosting the guests is something she wants to do herself.
Paul rents out two short-stay houses, but just wasn't getting the occupancy he was looking for
Paul has two short-stay houses that can only be rented out for 7 consecutive nights. Every month, Paul had 1 or 2 gaps of at least 5 nights. This meant he wasn't getting the optimal occupancy he was looking for. He approached bnbmanager for a solution.
2014:
69% Occupancy
€93.347 earnings
2015:
81% Occupancy
€102.357 earnings
2016:
82% Occupancy
€106.653 earnings
These carefree customers use bnbmanager to rent out their house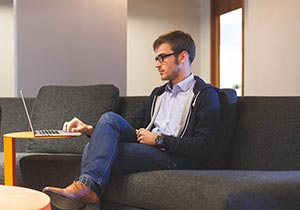 "An acquaintance of mine suggested bnbmanager to me. It's so easy, I don't have to do anything. Everytime I come back home, my appartment is clean. I don't have to deal with the headaches of renting out anymore, it's that easy!"
– Mark (van Ostadestraat, Amsterdam)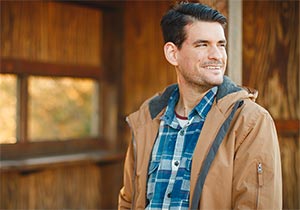 "bnbmanager rented out my place while I was skiing. Our house was rented out almost our entire stay. Our holiday was 'free'! I can recommend it everyone."
– Tim de Jong (Baffinstraat, Amsterdam)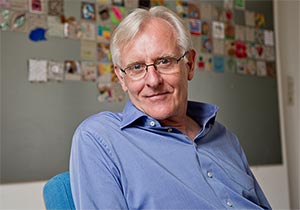 "I've been using bnbmanager to rent out my appartment for half a year now. Communication is quick, friendly and clear. I always have clear and easy insights into my earnings. Recommended!"
– Chris (Jan Pieter Heijestraat, Amsterdam)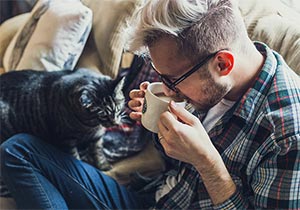 "bnbmanager takes all the hassle away from you. Suggestions and comments are taken seriously. They have proven themselves to be a reliable partner. I can recommend bnbmanager to everyone."
– Soran Chavoshe (Marnixstraat, Amsterdam)
Do you want to make money by temporarily renting out your house in Amsterdam too?
What guests say about bnbmanager…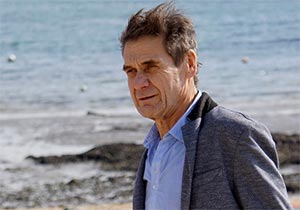 "We really enjoyed staying at the apartment. bnbmanager coordinated our check in with our desired arrival time and she checked regularly to see how our star was and was always willing to be helpful."
– John Waymire (Verenigd Koninkrijk)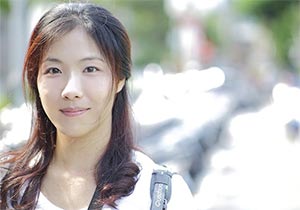 "Wow, what a fantastic host and apartment! Our host was absolutely fantastic, the place is stylish, clean and in a great location. Communication was super and the roof terrace had 360 degree views of Amsterdam."
– Charlotte Andrew (Verenigd Koninkrijk)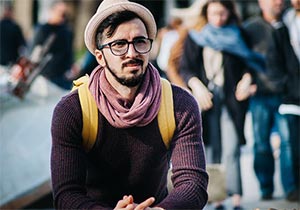 "Host arrived an hour early to let us check in which was very much appreciated. Welcomed us with some of the best waffle crackers I've ever had (Stroops I believe they where called). The amazing apartment was very clean."
– Mark (Californië)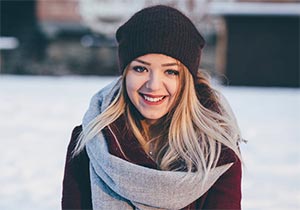 "Thank you so much for the hospitality! We had a great journey in Amsterdam! The host welcomed us very well. The apartment was very clean and the host showed us everything we might need. Thanks again!"
– Mathilde Beaumont (Frankrijk)
Introduce a host
Do you know someone who might be interested in our property management service? You can get a €50,00 reward if you introduce them to us.